Product Labels & Badges for Magento 2
Product Labels & Badges for Magento 2 is an extension to create product labels/badges to grab customers attention and lead to a higher conversion rate.
We have used indexer to boost the performance.
Magento Compatibility: 2.2, 2.3, 2.4
Extension VERIFIED By: Magento Marketplace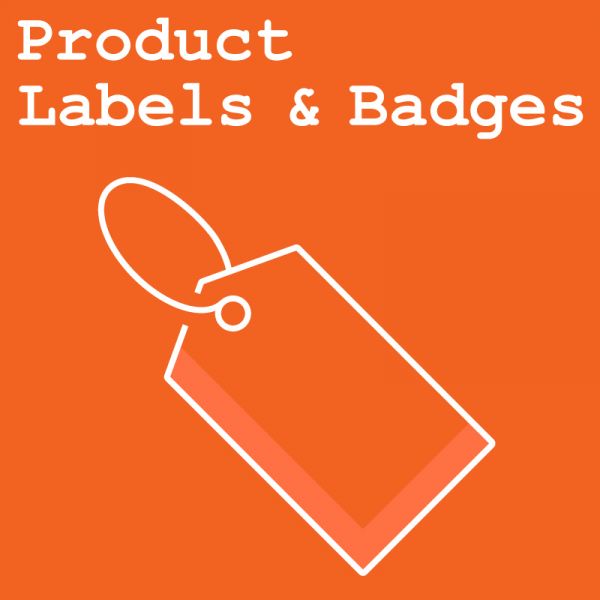 Product Labels & Badges by Magediary allows you to add labels to product images and display in product and category pages. You can add label icons and texts such as 'Hot', 'Best Selling', 'New', 'Save 20%', 'Free Delivery', 'X Days Left', 'Limited Stock' etc. that helps to grab customers' attention to products.
For each label, you can define rules like show label if the product attribute set is 'Tops' and category is 'Women'. You can also set additional conditions like show label if a product has a particular qty, minimum qty of the product ordered between specified time interval, the sale price is between the range etc.
Features
Show the label on product, category and product list blocks such as related, upsell, cross-sell
Configurable rules for that label to display
Separate CSS for the label text and image container
Use product variables for label text
Create an unlimited number of labels and set priorities to display
Set the position for labels top-left, top-center, top-right, top-left, bottom-right, and bottom-left.
Get all this without affecting the page load time on the frontend
Version 1.0.6
- Fix the compilation issue

Version 1.0.5
- Fix the compilation issue - Coding standard

Version 1.0.4
- Fix the compilation issue

Version 1.0.3
- Improve the template

Version 1.0.2
- Fix compilation issue for Magento 2.4

Version 1.0.1
- Fix label text variable issue

Version 1.0.0
- Initial Release