Product Accessories for Magento 2
Product accessories for Magento 2 help you to sell additional accessories as optional purchase listed with the base product. This extension is useful to increase accessories sales boost as well for customers to buy those product accessories from the same product page.
Magento Compatibility: 2.1, 2.2, 2.3, 2.4
Extension VERIFIED By: Magento Marketplace
GraphQL: Support available (PWA ready)
Compatible with the Hyva theme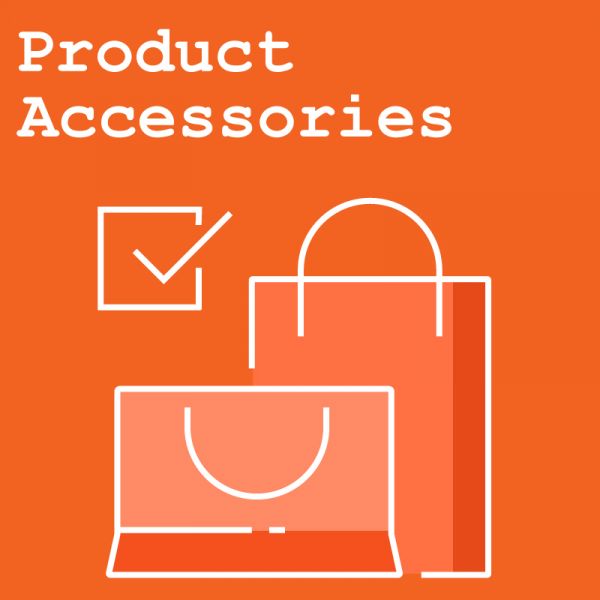 Sale additional accessories directly from the same product view page by adding them in simple checkboxes list. This extension clears cloud from finding main product related accessories or add on items by providing them directly with the associated product.

This can also help customers to discover additional items sold by the seller related to the product which can potentially be purchased by a customer on the same page.

The seller can make a list of preferred additional items to pair with main product and add as simple checkboxes list. Customers can use this list to buy those accessories by simply clicking those checkboxes provided along with the main product for easy 1 click add to cart purchase.

Hassle free product accessories buying experience for customers without looking around somewhere else to purchase them. Below an example is given for a backpack product paired with some accessories to buy together using this extension.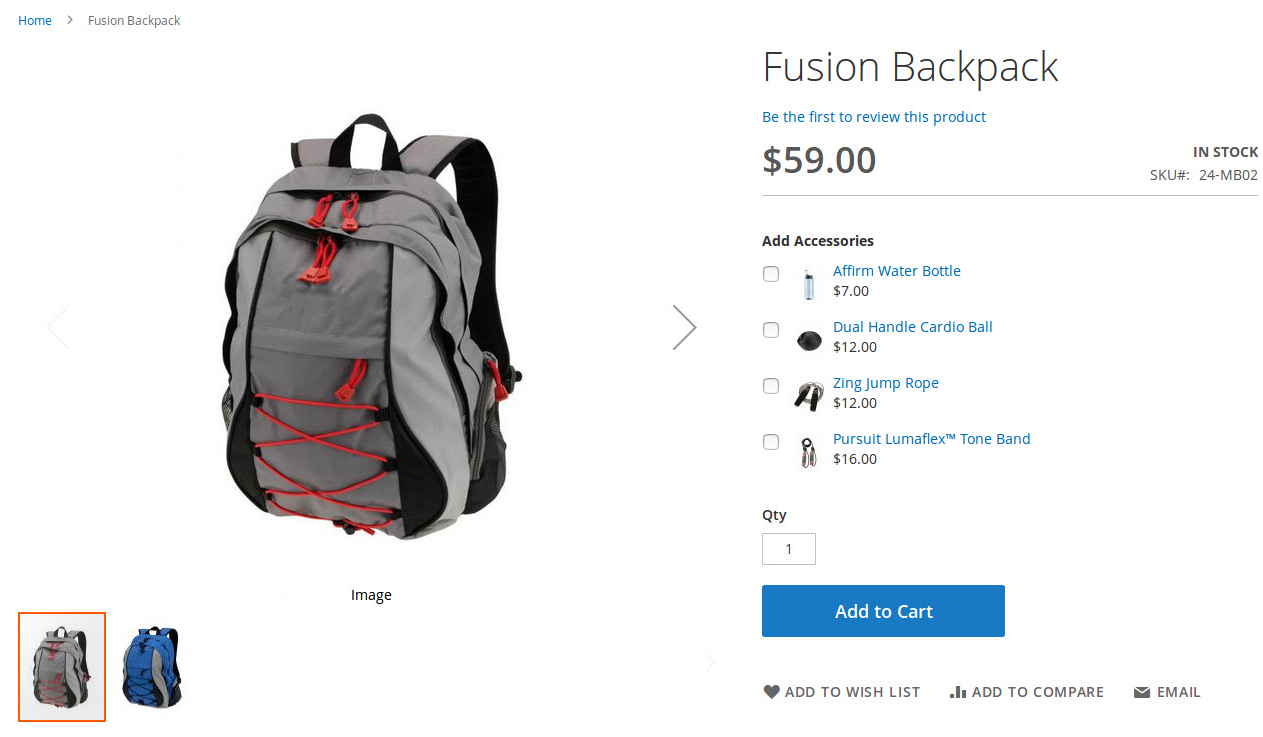 Here the main product is backpack which is paired with 4 additional accessories in the checkboxes list made available using this extension.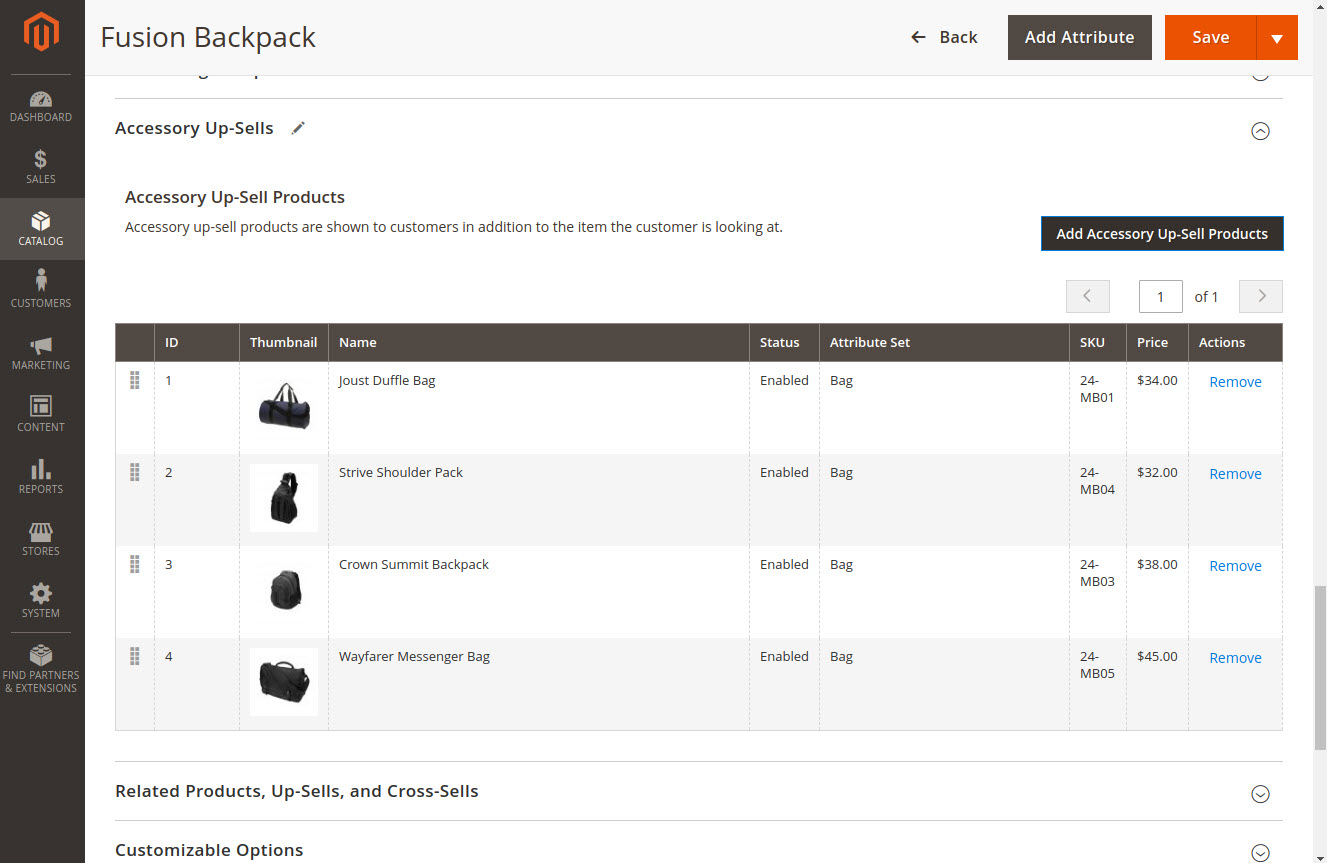 Above image shows a brief overview of the backend experience and easy to manage configuration for the extension.
Version 1.1.4
- Compatible coding standard with Magento 2.4.4

Version 1.1.3
- Support the Not Visible Individually products

Version 1.1.2
- Fix the block visibility issue on products with custom options - Coding standard

Version 1.1.1
- Update store configuration note

Version 1.1.0
- Separate accessory up-sell products tab
- Fix for Magento 2.3

Version 1.0.0
- Initial Release
Client Reviews
Unique and Very Useful Extension

This extension adds very useful features that are not found in other extensions.
It works great and support is excellent also! We did not need help with the extension - it works as expected out of the box. They modified it at our request to provide additional functionality.